Yoga Therapy Training / 12.–21. July 2019 in Berlin
A Training that penetrates beneath the surface of popularised yoga practices, beyond physical body and image.
 Yoga Therapy Training –
Yoga Chikitsa -Yoga as therapy foundation course
Asana - Breath Work - Pranayama

...
...when applied as therapy at the physical, subtle & consciousness level becomes a deeper practice.
Yoga Chikitsa (Yoga Therapy) starts with simple healing practices and evolves into a deeply transformative science of life and the realisation of potentials.
In this training, you will penetrate the depth beneath the surface of popularised yoga practices, beyond physical body and image.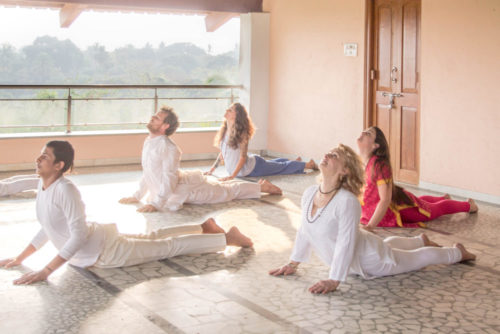 All asanas have a range of benefits which can be adapted to serve specific healing needs when sequenced, breathed and practiced in very particular ways. Asana when used to gain body knowledge and control of its functions while directing energy, becomes an entirely different experience. The full range of yoga practices equally has immense healing benefits when instructed with a yogic quality of awareness. Breath, when made conscious and expanded directs its subtle energy counterpart to penetrate the inner spaces of the body and mind.
"This 70 hour training will change the way you perceive and experience YOGA while you gain the skills to effectively assist others through lifes challenges and transitions."
Regardless if you are already a yoga instructor or a practitioner, in this training you will obtain a much a deeper understanding of YOGA as both, path and practice.
The whole training will be held in english (if required with German translation).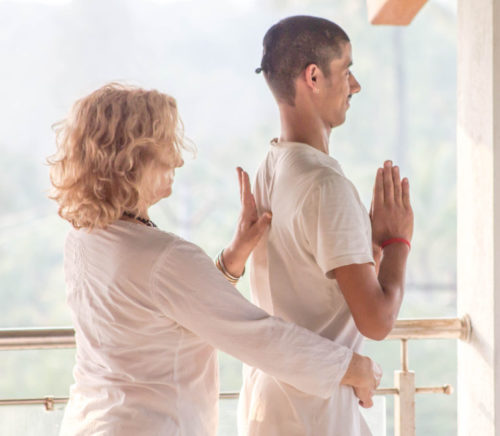 What to expect
An exploration the often hidden depths of yoga practice and foundational principles.
A dynamic group context ensuring lively discussion and interface with highly skilled teachers.
Guidance in evolving your own practice and skills for sustaining a steady state of equanimity and renewal.
Direction for practical application of instructed methodologies.
A daily schedule that will include training application and theory introducing all aspects of yoga as therapy
A renewed awareness of what Yoga truly is and how it be applied to meet very individual needs.
Time to reflect and gain essential self-observation skills.
How to cultivate spontaneous natural meditation
An understanding of the difference between basic relaxation and transformative Yoga Nidra with precise instruction for its applications.
An understanding of the profound power of breathing and how to convert breathing into energy cultivation.
An understanding of the subtle dimensions of Being that brings knowledge and skill to the physical domain.
An understanding of the twin paths of Ayurveda and Yoga and how they serve each other for awakening to the yogic science of joyous conscious living.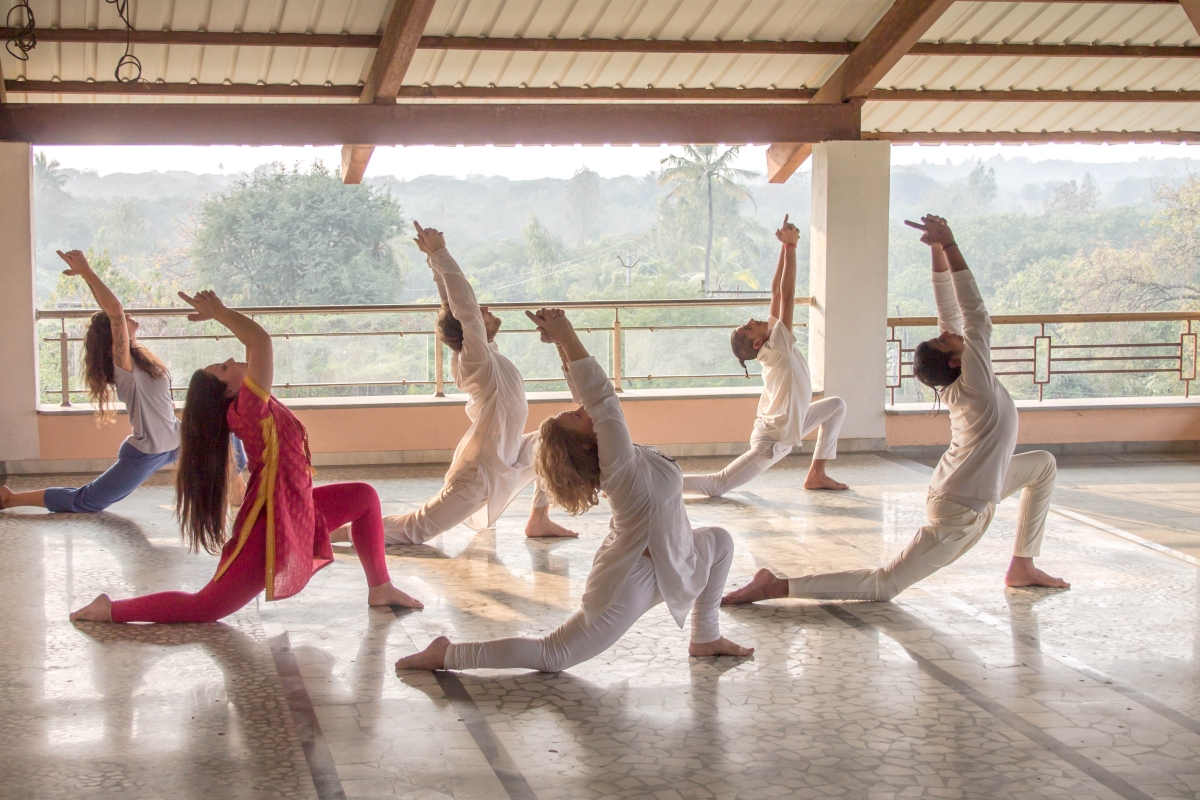 Yoga is the timeless means by which a person may release oneself from the endless pressures, distractions and noise that fill that seemingly fill every waking moment. The core methods of yoga instruct how to establish equanimity in the swirling currents of change and undiminished strength in enervating challenge that arise from the central point of stillness discovered within.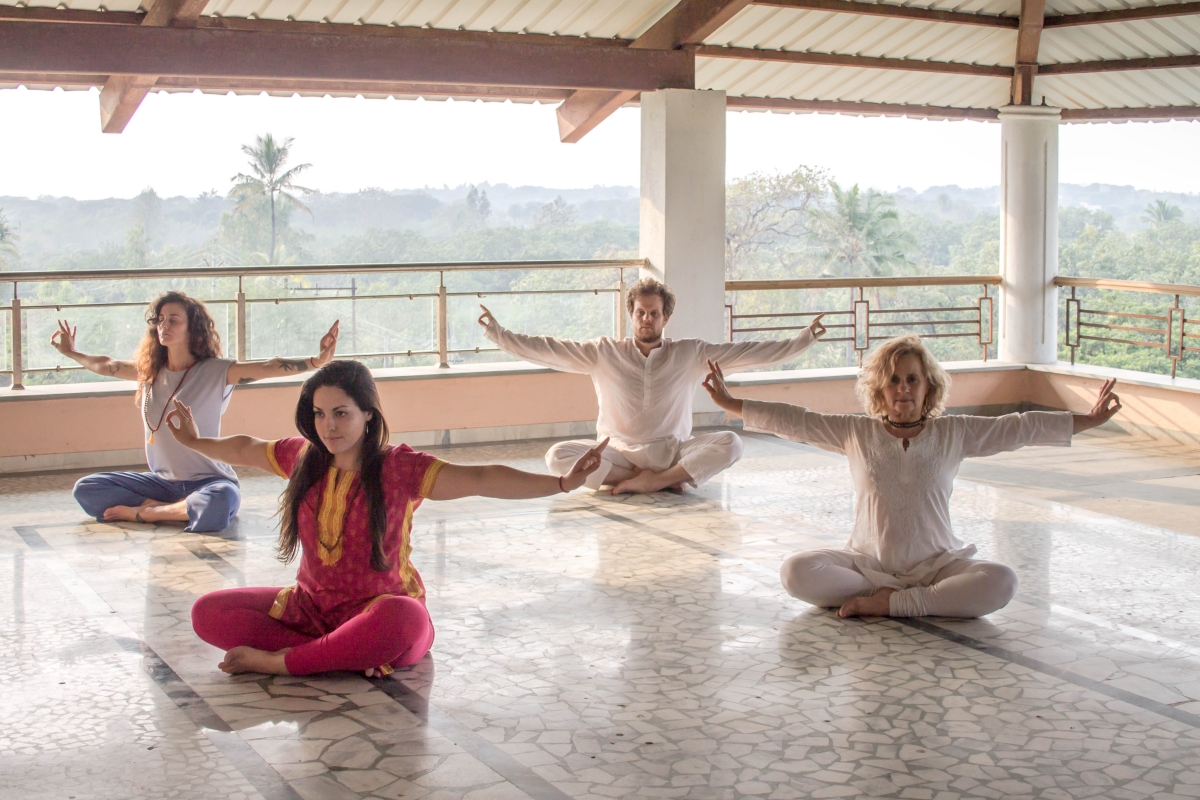 Price & Booking
Full price € 1.200,-*

 (*price per person incl. 19% VAT)
Cancellation agreement: Reservation Fee to safe your spot is € 500,- (non refundable). Course refund available up to 14 days prior to course commencement less 500 € non-refundable deposit. No refunds after this 14 days prior to course due to international travel commitment of faciltators.
For more details and booking information visit:
www.shantarasa.com or send an email to studentservices@shantarasa.com
Sadhana and Keval Pezet, the founders of Shantarasa Yoga Darshana visit Berlin to offer this unique program of specialised yoga application and practice. They are teachers who each draw from 40 years of international training and instruction with a special focus on extended stays in India training and teaching. The trainings they offer have exceptional depth and expose students to the complete forms of Yoga as paths of Self-knowledge and enlightening practice. Sadhana and Keval spend many months each year in India dedicating time to personal practice, spending time in the company and under the guidance of their teacher,  delivering yoga trainings, and offering therapeutic yoga in the onsite Ayurvedic clinic.
The aim of yoga has always been to become established in complete inner freedom. When the flow of attention shifts from endless fascination with external phenomena to the source of awareness itself, consciousness ceases to be captivated with the mind's productions. Then the Seer's pristine and naturally joyous nature can effortlessly reveal itself.
Sadhana first trained as a classical and contemporary dancer and studied art at university. She subsequently practiced both disciplines performing widely as a professional ballet dancer in renowned Australian and international troupes while also exhibiting her paintings. Sadhana later took post graduate studies in transpersonal psychology and cultural studies. She was the director for Ikon Institute in South Australia and trained counsellors and art therapists in transpersonal methods nationally in Australia.
Sadhana has sustained a personal yoga practice and served as a highly trained Hatha yoga and meditation instructor for 4 decades. With her husband Keval Pezet, she is the founder and co-director of Shantarasa Yoga and has trained hundreds of yoga asana teachers internationally for the past 10 years. As well they offer courses in yoga philosophy, yoga therapy and conduct retreats and corporate trainings in yoga, meditation, with associated lifestyle practices. She is currently authoring two books, one detailing her particular approach to asana practice and the second on yoga psychology.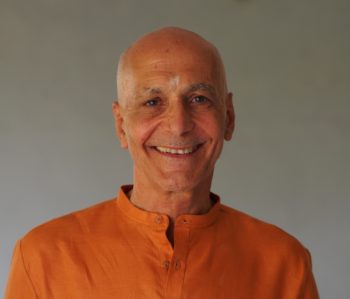 Educated in the United States, Keval Pezet received his BA in Art History and Philosophy. He developed a strong appreciation for Indian culture while specializing in the pictorial iconography of the world heritage listed Ajanta cave paintings. This research gave rise to his lifelong relationship and passion for the Indian contemplative tradition.
In 1974 he met his mentor, the contemporary spiritual master Swami Muktananda of Ganeshpuri. After several years of intensive study with his teacher Keval moved to Europe where he conducted trainings specializing in the application of meditation to dealing with anxiety, depression and stress as well as total life enhancement strategies. In 1984 he commenced his dedicated study with Mahamandaleshwar Swami Nityananda, the successor to Baba Muktananda, which continues to this present time.
In 1985 Keval moved to Australia to continue his work of facilitating yoga and meditative practices. He met his spouse Sadhana and together established Shantarasa Yoga as a vehicle for disseminating the transformative instruction of ancient yogic wisdom, for contemporary understanding and application. Since 2005 Keval and Sadhana have trained hundreds of yoga teachers as well as yoga enthusiasts in Australia, India and the United States.